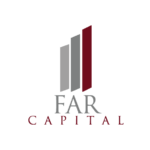 " I lost rm 140,000 buying an RM 660,000 LANDED PROPERTY "
AVOID BIG LOSSES WITH UNFAIR ADVANTAGE
Get your Unfair Advantage for free!
Offer Ends : 21th May 2023
Days Hours Minutes Seconds

Register For Unfair Advantage

Unfair Advantage you will get buying
property through FAR Capital

Buy the safest property, that will not lose money

Buy property with zero or super-low capital

Buy properties that allow you to unlock a minimum of RM30K cash to support your reno + furnishing cost

A step-by-step guide to owning your first property with hassle-free

For those who can't get a loan today, we will guide you from unbackable to bankable

Potentially buy a property the booking fee is sponsored by us

Stop making your landlord rich: Use our Rent to Own program instead, if you are currently renting a house/room
Limited to only
500
buyers for 2023, register now to get your slot!

Your submission could not be saved. Please try again.
Your submission has been successful.